Waterfiets / Pedal Boat in Leiden
Huur deze leuke 4-persoons Volkswagen Cabrio waterfiets in Leiden.
Wordt per dagdeel verhuurd: ochtend, middag of avond, max. 4 uur per dagdeel.
Prijs per dagdeel: € 40,00
Prijs per dag: € 70,00
Borg: € 100,00 en kopie legitimatie.
Telephone: +31 (0)626939544
For rent in Leiden: this funny 4-person Volkswagen Cabrio pedal bike.
Only € 40,00 for a morning, an afternoon or an evening. Max. 4 hours.
Rent it for a whole day: € 70,00.
Deposit: € 100,00 + copy of your passport.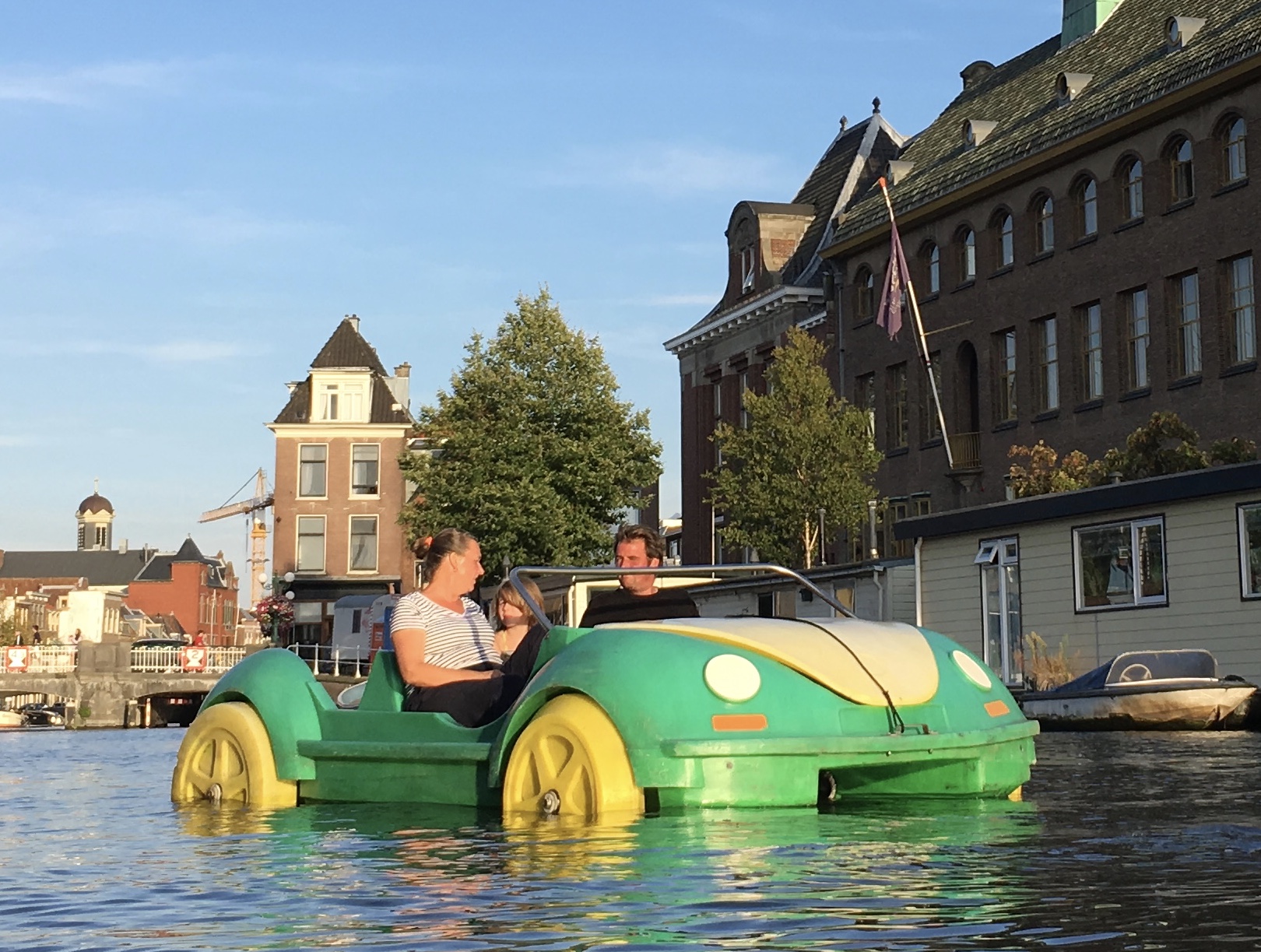 Deze waterfiets is tevens te koop voor € 950,00. Waterfiets te koop.
Is speciaal ontworpen en gebouwd (Spanje-Malaga) voor professioneel (verhuur)gebruik.
Published on